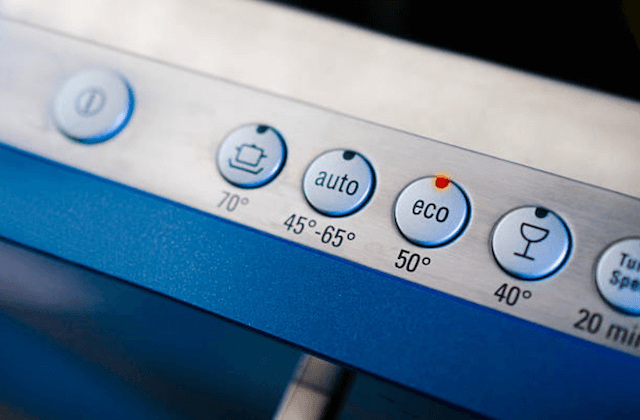 CALL TODAY:
(530) 404-5612
When your time-saving dishwasher breaks down, don't resign yourself to washing dishes by hand and certainly don't just let the dirty dishes pile up in the sink. You need an appliance repair service that offers same-day repairs. Reliable Redding Appliance Repair is that local dishwasher repair service.
Our repairmen are certified and well-trained to fix any and all dishwasher problems. We fill our vans with the manufacturer parts plus the necessary tools to guarantee that we can complete your repairs on the first trip. We know how inconvenient it is when your dishwasher is broken down. We pride ourselves in coming out the same day and fixing your dishwasher on the spot.
DISHWASHER PROBLEMS
CONSTANT/LOUD NOISES
When your dishwasher starts making loud noises you need to call for repairs before the appliance breaks down and becomes very quiet. We have lots of experience troubleshooting and fixing dishwasher problems that make noise. The reasons range from broken pump housings to damaged washer arm bearings and worn out motor bushings. We see lots of these and can routinely fix them on a short service call.
LEAKING WATER
When your dishwasher leaks water you need to fix it before you have damage to the floor or wall behind the appliance. When you finish mopping up, call us for a same-day repair call. Dishwasher leaks are caused by a failed water inlet valve or because the door does not close correctly. In this case, you may need a new door latch, hinges, or gasket. We carry the parts to fix this problem for major brands like GE, Kenmore, LG, Whirlpool, and others.
WON'T TURN ON
As with all appliances, when your dishwasher does not turn on make sure it is getting electricity. Check the plugin and the circuit breaker. If we need to come out we will typically find a problem with a motor relay, electronic control, door latch switch, or thermal fuse.
WON'T DRAIN/FILL
Through its full cycle, your dishwasher fills with water to wash dishes and drains the water at the end. Your dishwasher does not fill when there is a broken door switch or the float switch is damage. And, there may be a broken water inlet valve. When the dishwasher won't drain, the drain hose is blocked or damaged or the drain pump motor is not working correctly.
WON'T CLEAN DISHES
Sometimes your dishwasher seems to be running just fine but the dishes are not getting clean. When this happens, you typically have a problem with a water tube, spray arm, or filter. Or, the housing gasket is broken. At Redding Appliance Repair we carry the manufacturer parts to fix each of these basic dishwasher problems on the spot.
WON'T DRY DISHES
Never get in the habit of hand-drying your dishes when the dishwasher does not finish doing its job! When the dishes do not get dry, your dishwasher has a problem with the thermostat, a malfunctioning rinse aid dispenser, or a broken heating element. We can fix any of these problems on a quick service call the same day you ask for help.
WON'T DISPENSE DETERGENT
If your dishwasher does not dispense soap or detergent to wash the dishes then you have a "dish-rinser." To fix this problem we will check out the timer, wax motor, and bi-metal release and repair or replace the damaged and non-functioning part.