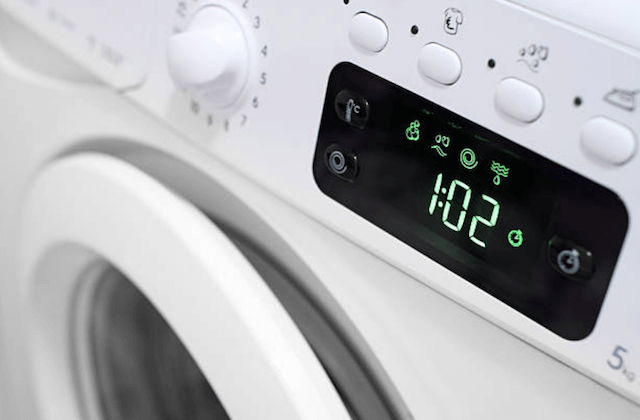 CALL TODAY:
(530) 404-5612
You own a washer and a dryer because you want the convenience of washing and drying clothes at home and not having to run to the laundromat. When the washer or dryer breaks down, don't go back to the laundromat. You need a local washer and dryer repair service that will come the same day to fix your problem. If you live in Redding you are fortunate because Reliable Redding Appliance Repair offers same-day repairs.
We can send out a certified technician with the experience and training to repair both common and more complicate washer and dryer problems. We routinely fix all major brands such as LG, GE, Bryant, Carrier, Armstrong, Goodman, Lennox, RCA, Kenmore, Sears, and more. We carry the tools and manufacturer parts for all of these brands.
WASHER PROBLEMS
LOUD/CONSISTENT NOISES
Call us if your washer is making noise. This is the most common reason we get calls for washers and we can easily determine the reason for the noise and fix it. Worn belts, damaged bearings, and broken pump motors are the usual reasons that your washer is making a racket.
WON'T TURN ON/AGITATE
When the washing machine will not turn on make sure it is getting electricity by checking the circuit breaker and seeing that it is plugged in. The things we find when we check the machine range from damaged door latches to burned-out thermal fuses or bad timers. When the machine will not agitate the transmission may need to be replaced or there will be a problem with the drive belt, coupler, or agitator cogs.
WON'T SPIN
We routinely fix washers that will not spin. The problem is with a bad motor coupling, door latch or damaged was motor. These are all same-day fixes when you call for help.
OVERFLOWS
Don't get in the habit of mopping up when your washer overflows. You have a bad water inlet valve, air dome tube, or water level pressure switch. These can all be easily fixed on a short service call.
NO HOT/COLD WATER
Your washer needs to produce both hot and cold water. When this does not happen your machine has a damaged inlet hose or broken temperature control switch. Call us for a same-day fix.
DRYER PROBLEMS
LOUD/CONSTANT NOISES
Loud noises are why we get called, more often than not, to check your dryer. You will have a broken bearing, damaged seal, or a worn belt causing the noise. We will fix this problem on the spot the same day you ask for help.
NO HEAT/WON'T DRY
When your dryer will not heat up it has a bad cycling thermostat, damaged high limit thermostat, or a broken heating element. Depending on the way these parts malfunction, they can also cause the dryer to overheat as well. We can send a certified technician to fix any of these issues.
WON'T TURN ON/TUMBLE
Check the plugin and circuit breaker first if your dryer will not turn on. Then call us for help. The usual culprits are a bad heating element, non-functioning high limit thermostat, or a damaged cycling thermostat. We can repair or replace these parts and fix your dryer on a short service visit.
WON'T TURN OFF
When your dryer refuses to turn off it has a bad timer or a broken door switch. We carry the tools and parts to quickly fix this problem.
TIMER WON'T ADVANCE
If your dryer will not go step by step through its cycle, it is because the timer is not advancing. This is because of a bad timer motor or broken cycling thermostat. Call us and will bring the parts and tools to fix the problem the same day.